Dear Indo-Europeans and Guests from all other cultural circles!
As we already know, Museum of Slavic Mythology is about to open this year. It is good to prepare for this event by checking Enyclopaedia for some Slavic myths and legends.
Today we want to present Baba Yaga – one of the most characteristic mythical individuals, whose counterparts are well known in many other cultures of Indo-European origin.
Featured figurine by Natalya Filinova. See more of her awesome work at http://marylinfill.deviantart.com
Click "continue reading" below for the full entry in Encyclopaedia. And the full picture.
If you prefer the more modern and sexy approach, you must see "Jaga" movie by Tomek Bagiński made for the project Legendy Polskie Allegro. Yes, the same Bagiński who created the cinematics for The Witcher video game series.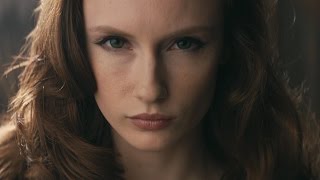 More Slavic myths with stunning artwork, as well as more great stuff from Tomek Bagiński coming soon on MythoBlogy – stay tuned!
Majoj